Garrett Simpson
1. Age: 25
2. Height: 5'7
3. Weight: 170
4. Occupation: Personal trainer at Equinox in San Mateo
I participated in division 2 college football and pickup basketball. Workouts include power, strength, cardio, VIPR, Kettle bell and body weight exercises 3-5 times per week.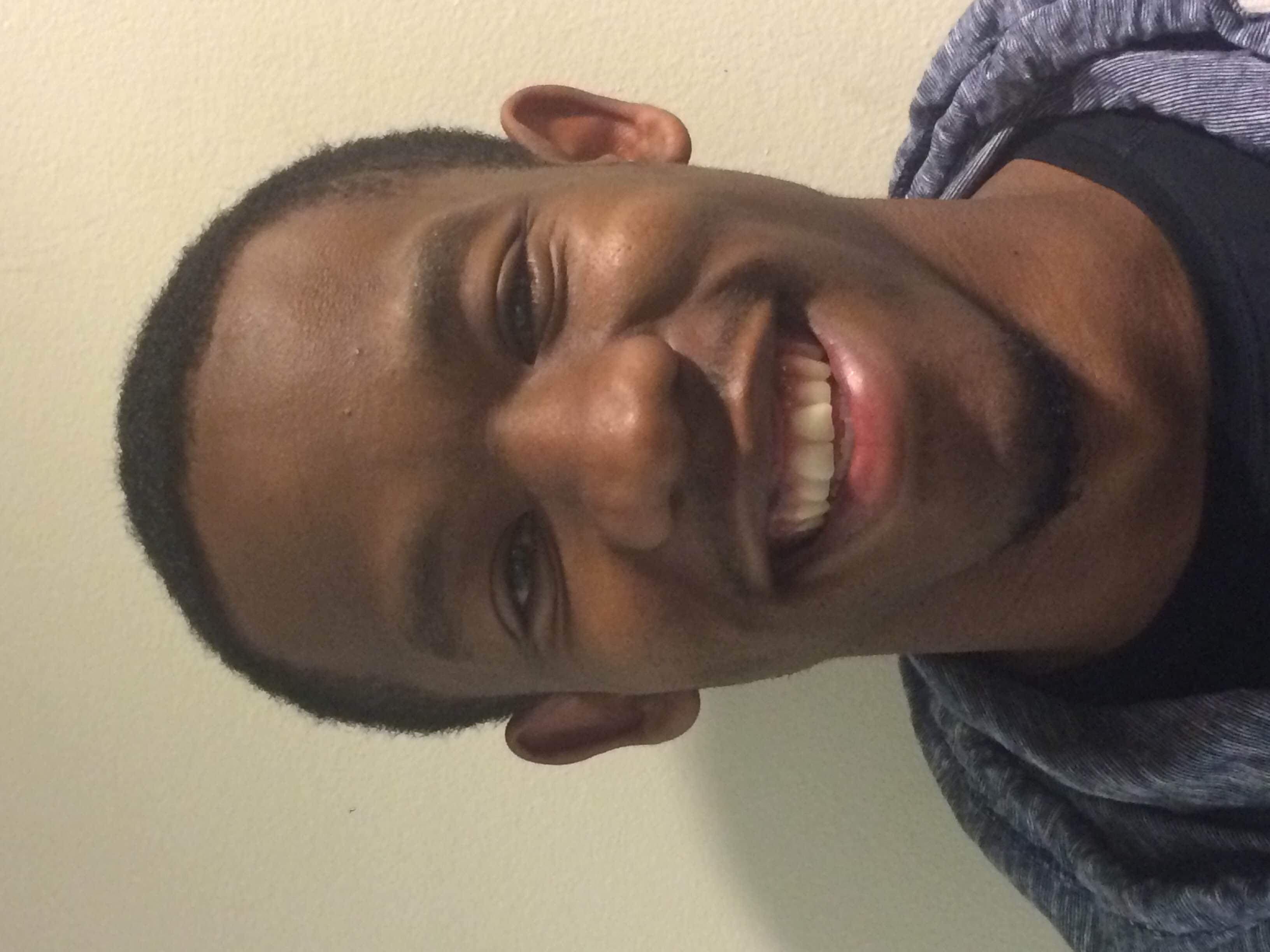 Christian Luera
Age:42
Ht:5'9
Weight: 178lb
Occupation: Personal Trainer and Fitness Instructor
I have a strong martial arts and weaponry background, kickboxing, some yoga, Crew in college, wakeboard during the summertime, , soccer as a kid.
Currently, my workout involves weight training and running, but that changes depending on my goals. In addition, I teach many classes which keep me highly active.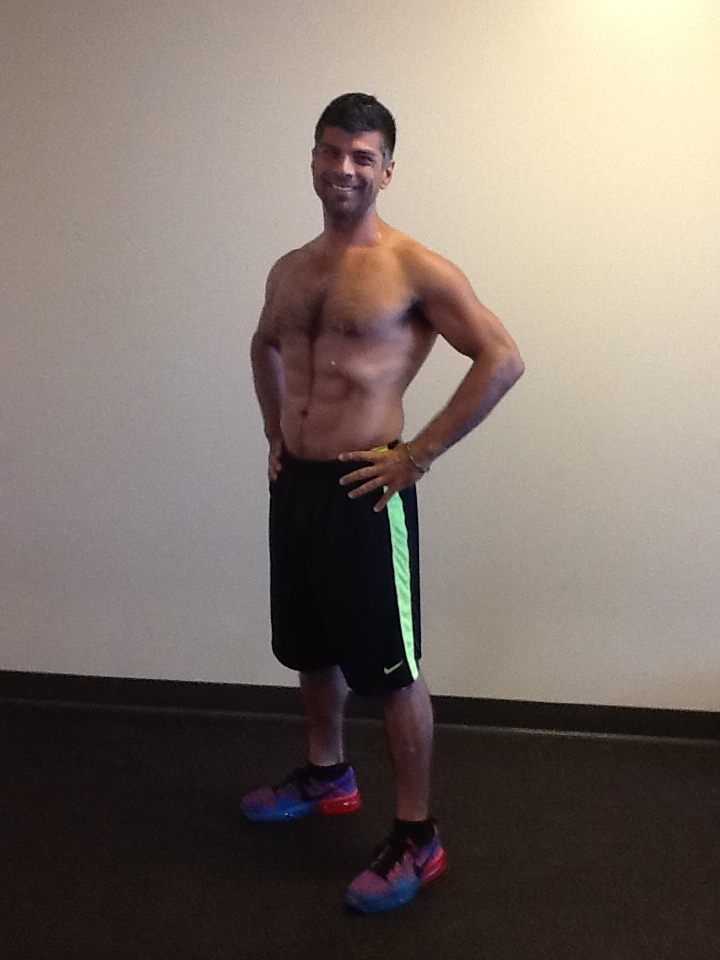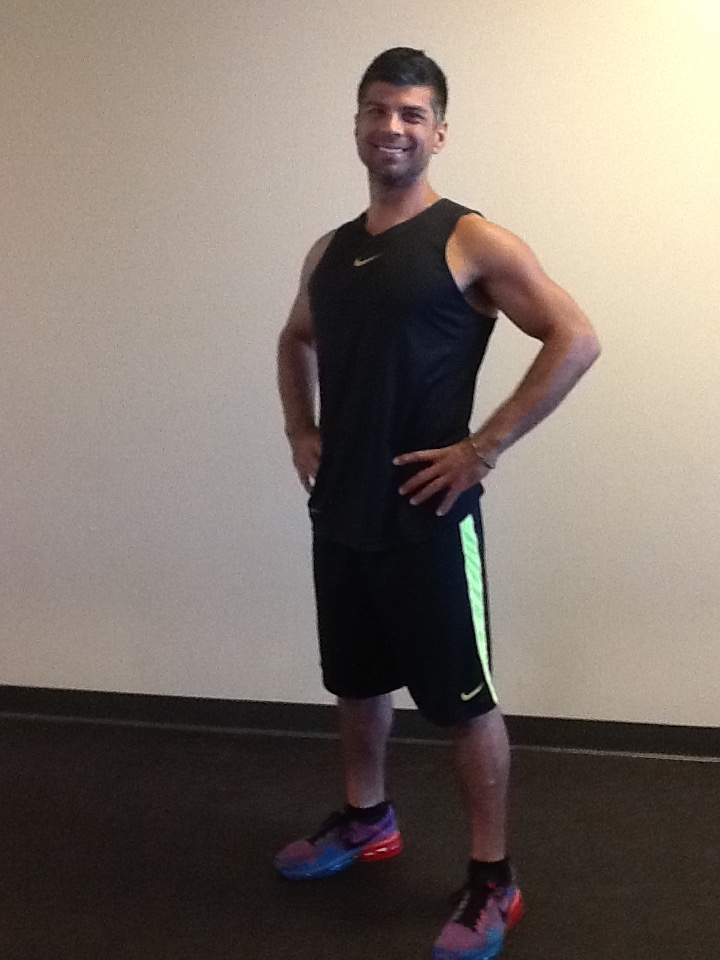 VERONICA
1. 29yrs
2. 5'8"
3. 140lbs
4. Full time student( working on becoming a physical therapist) / nanny
5. As far as my workouts, I love to run( but I don't have the typical runners body you mentioned in your post), bike( mostly road biking), also spinning, hot yoga, and weightlifting.
Right now, my focus is on gaining more strength and adding more definition to the muscles. I like to compound and functional movements.
This was my last workout:
Warm up
Dead-lift
Back squat
Single leg deadlift
Lunges
Bicep curls
Front rows
Hammer curls
In between Sets I would do some burpees/jumping squats/push-ups to get my heart rate up.
I like to mix things up and create my own workouts.

BO KELLY
1. Age: 29 (30 in April)
2. Height: 5' 10.5"
3. Weight: 193
4. Occupation: Fitness Instructor/Personal Trainer (NASM certified)
5. My focus is on strength and conditioning. My workouts include a combination of free weights and machines to build strength and develop muscle groups for the entire body. I also incorporate plyometric training to improve my balance and agility.
KELSEY STILES
1. Age: 27
2. Height: 6'0

3. Weight: 169 Lbs

4. I played volleyball, basketball and softball at Aragon high school, all four years and I grew up playing soccer for AYSO and CY leagues. I then went on to play volleyball in college for the Cal Poly San Luis Obispo's Club Team. Currently, I still coach volleyball and play in doubles tournaments often. I also play basketball at 24 hour fitness a few times a month. Every morning when I go the gym I do cardio: Either 25 minutes (350 calories and 3+ miles) on the stairmaster or I ride the bike for 30 minutes on a steep incline or I run "up hill" on the treadmill for 20 minutes. Then on "arm days" I do pushups, tricep dips, burpees and all sorts of arm workouts with free weights and machines focusing on shoulders, back, biceps. On leg days I do squats either on the rack or free with weights, lunges, jump squats, toe raises, burpees, kettlebell swings and sometimes I use sandbags. I also do an ab workout with every workout with a series of planks, pushups, leg throws, etc. I also use the TRX for abs, stretching and leg workouts.
MARLON WILSON

 

1. Age: 33

2. Height: 6'4

3. Weight: 215

4. Marlon played basketball through high school and continues to play a few times a month at 24 hour fitness gym in San Mateo. He grew up in San Diego and played beach volleyball. He also plays on a flag football team in the summertime for a SF league. Marlon rides his road bike to South San Francisco to work at least twice a week. We live in Belmont so it is over 30 miles round trip. We work out together and do many of the same workout routines (please see above), although he uses heavier weight. Marlon also swims at the gym and has a full routine in the pool. He uses many of the machines, as well as medicine balls, TRX, burpees, weight ropes, etc.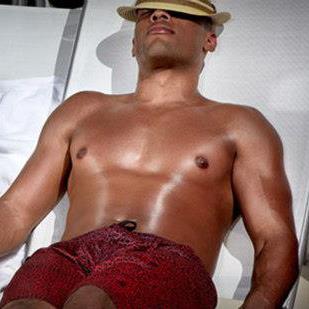 DOUG MADGIC
I'm cross fit (swim, bike and run most every day.
NICHOLAS BARISONE
1. Age: 28
2. Height: 6'0
3. Weight: 176
4. Occupation: Outdoor Gear Sales Rep / Fitness Instructor @ bodyrok studios
5. I climb, mountain bike, trail run, backpack - My typical workout includes rowing, free weights, medicine balls, super sets w/ compound movements, and pilates.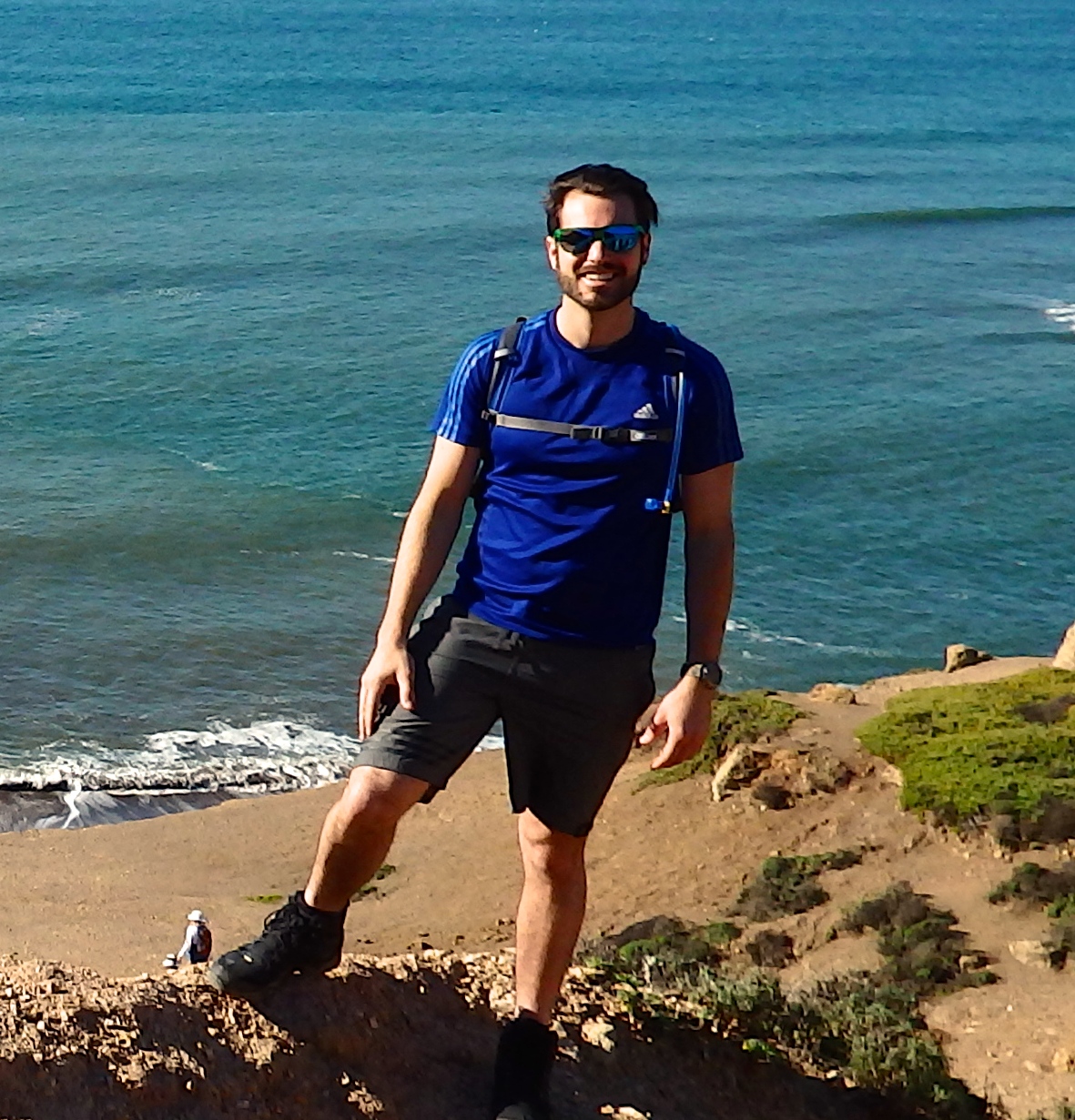 EFRAIM MORALES
Age: 43
Height: 5'8"
Weight: 172 LBS
Occupation: Sales Electrical Engineer
/ Group Fitness Instructor
Sport I love competing in was Wrestling. I love one on one competitive combat. I like getting dirty when we play so Baseball was a sport I enjoyed playing as well.
Now I love Spartan Races, I'm currently training for 3 this year, my goal is to finish in the top 100 of my age group and in the top 500 overall.
I am currently training to build leg endurance and flexibility. I've always enjoyed longer runs but as age has become a factor I am more aware of the maintenance it takes to constantly work out in the manner I am use to.
I train about 6 days a week, Burpees are always a must, push ups, planks, box jumps are things I LOVE!
I teach group fitness at Equinox San Mateo on Saturdays at 10:45 am. I teach Whipped! It's Cardio, Core, Upper and Lower total body conditioning. I love the format.
4 years ago I lost 28 pounds in 6 weeks training for a competition doing boot camps and I came up second, go figure!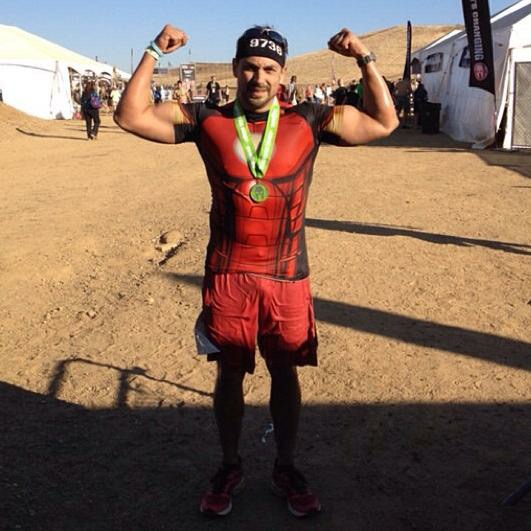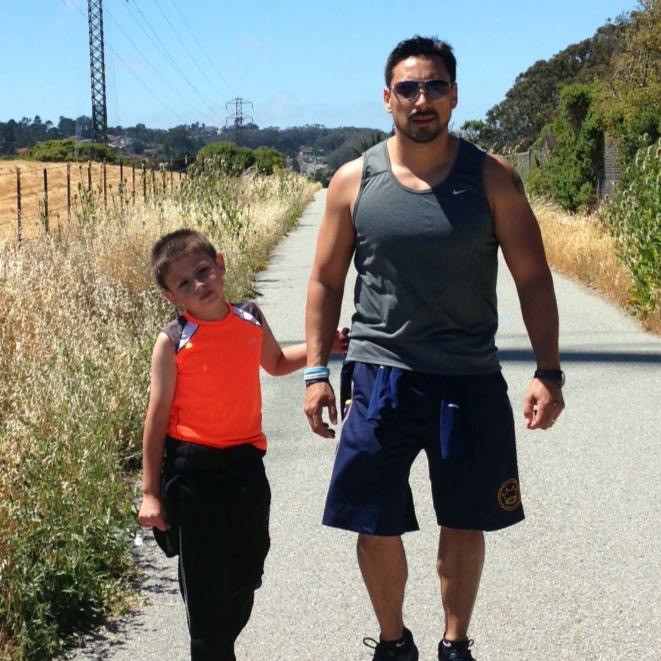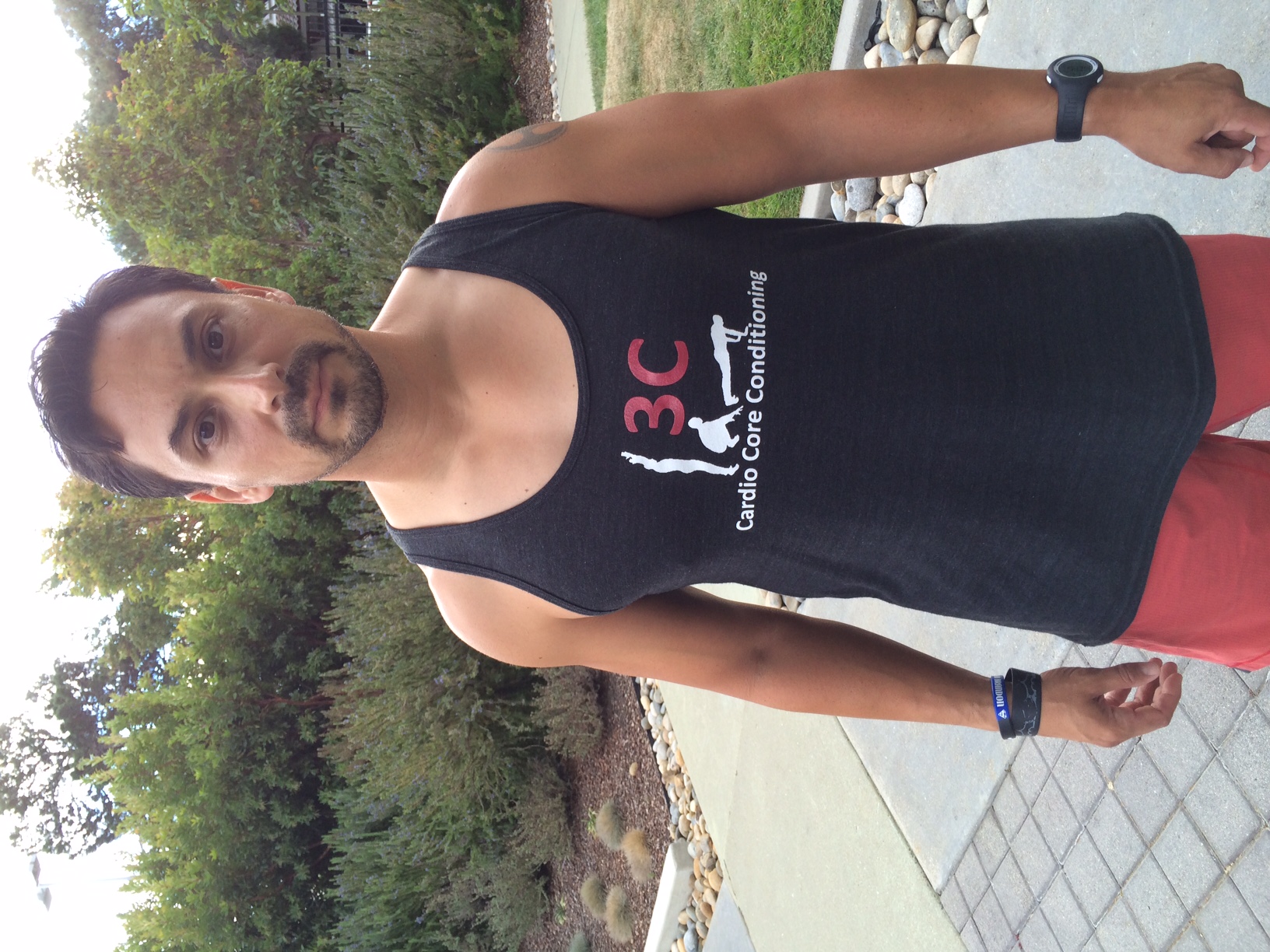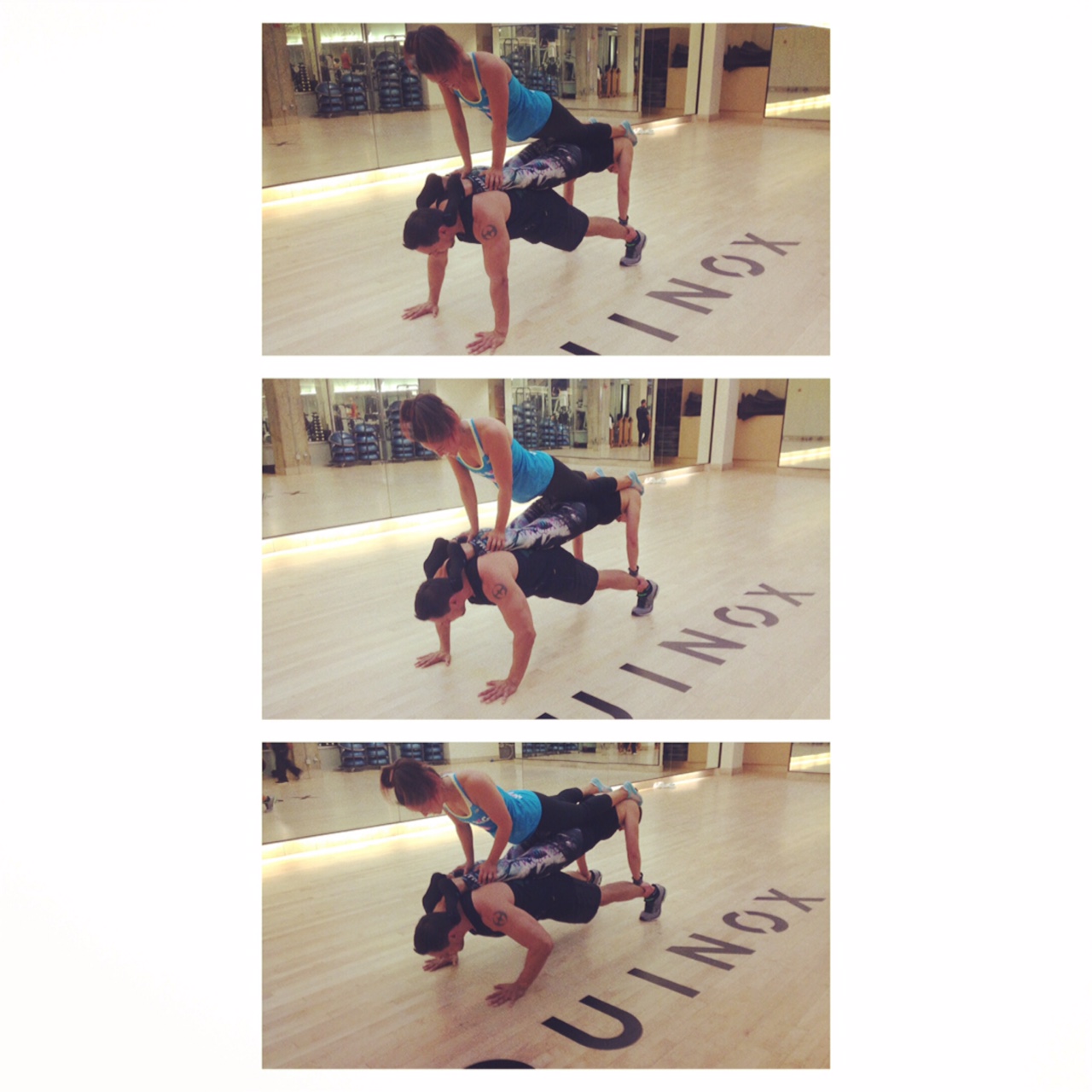 KAREN STILES
1. Age: 25
2. Height: 5'9
3. Weight: 155
4. Occupation: Accountant
5. I played volleyball, basketball and softball in high school. Volleyball in college. My favorite work outs are cycling, crossfit and yoga. I am certified to teach yoga and cycling.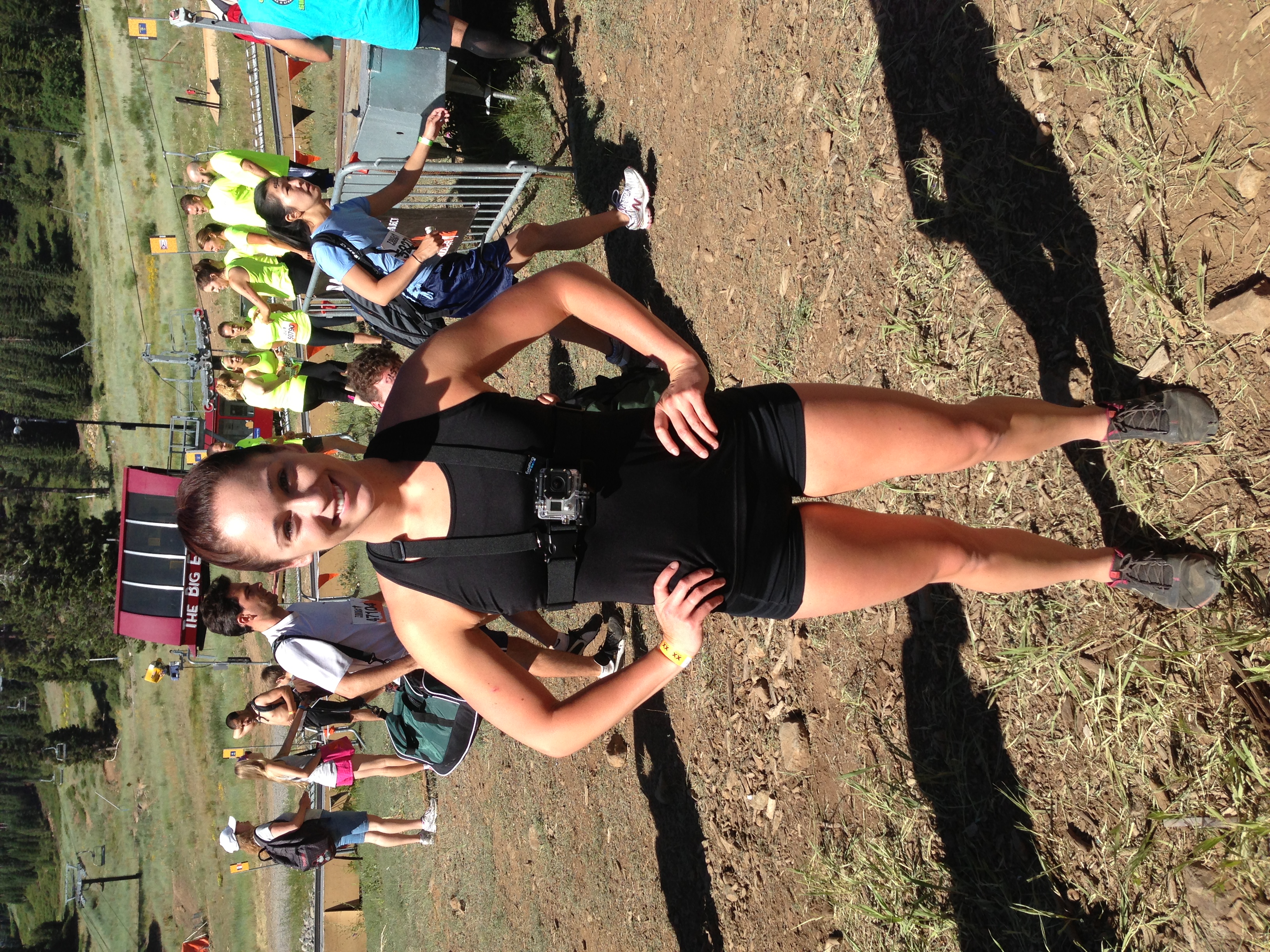 LENA MUGHANNAM
 

. Age: 4

2. Height:5'7"

3. Weight: 150#

4. Ocucupation: Physical Education Teacher, pursued a career in the fire service and emergency medical services for the last 7 years. Got hired on last October and was released in January due to an injury during the academy. Once a teacher, always a teacher.

5. played soccer throughout my life, until the age of 18 when I had knee surgery due to overuse in soccer. I played varsity soccer all four years in high school, so knee surgery crushed me. I discovered water polo immediately and played club at the college level for 10 years on a men's team. I started swimming at the age of 20 and this has become my number one sport to this day. I compete in open water events, both nationally and internationally, including Hawaii and Australia, Alcatraz, Lake Tahoe crossings, etc… I have competed in one triathlon and one duathlon and earned first place and second place in my age group, respectively.
My usual workout routine:
I run 7 days a week about 6 miles each day
I swim 7 days a week, anywhere from 4000-6000 meters (1.5-2 hours daily)
I lift 3 days a week
I ride/spin about 2-3 days a week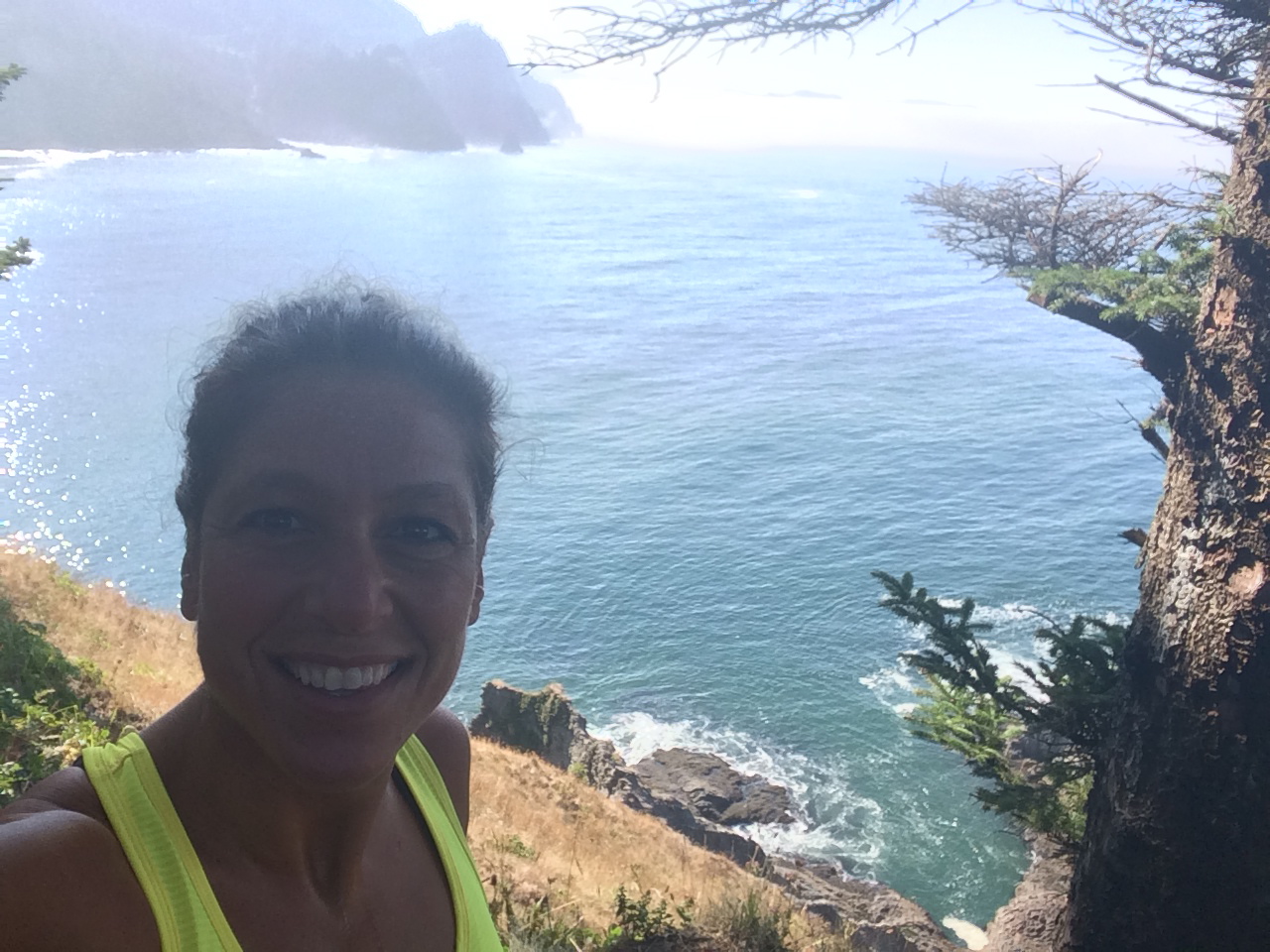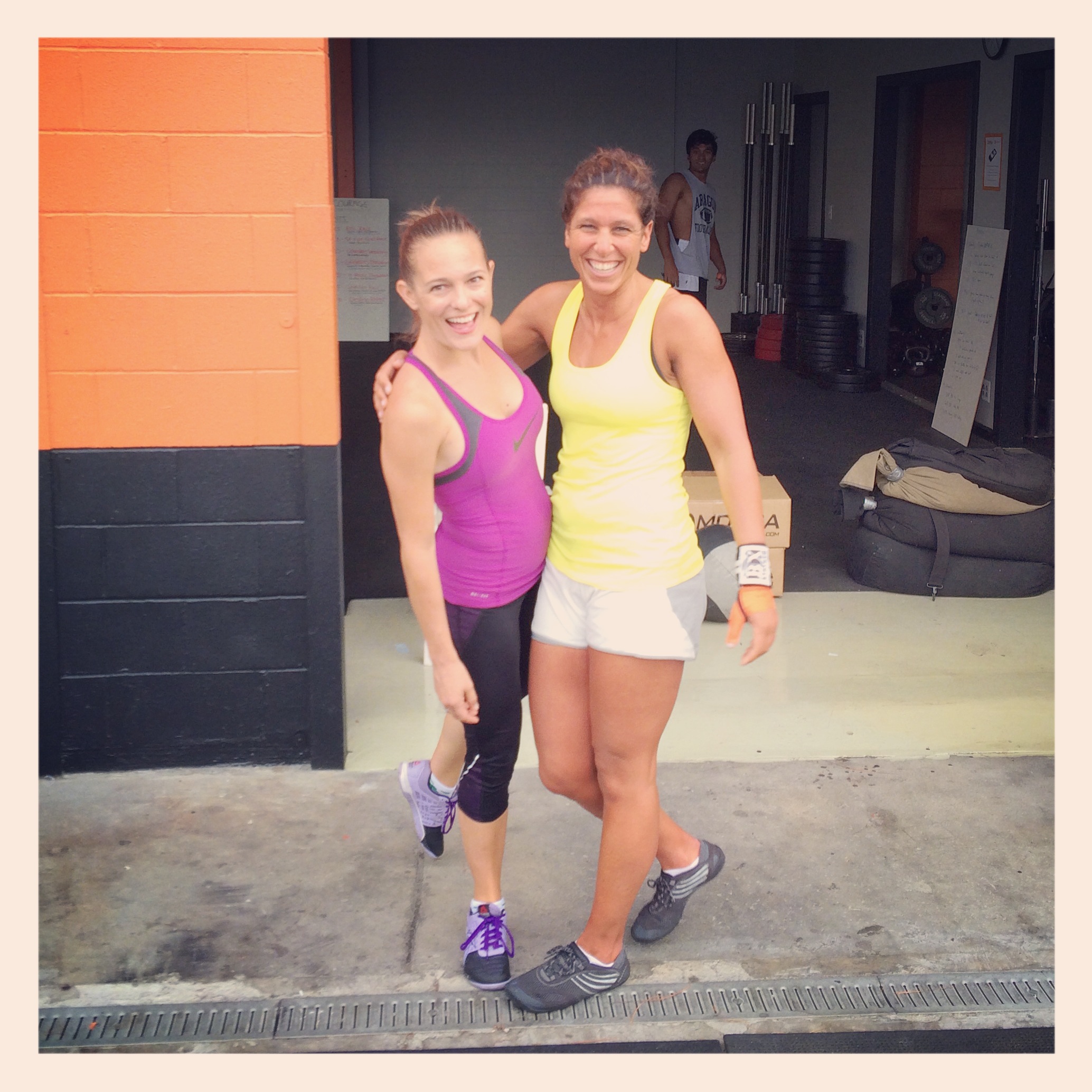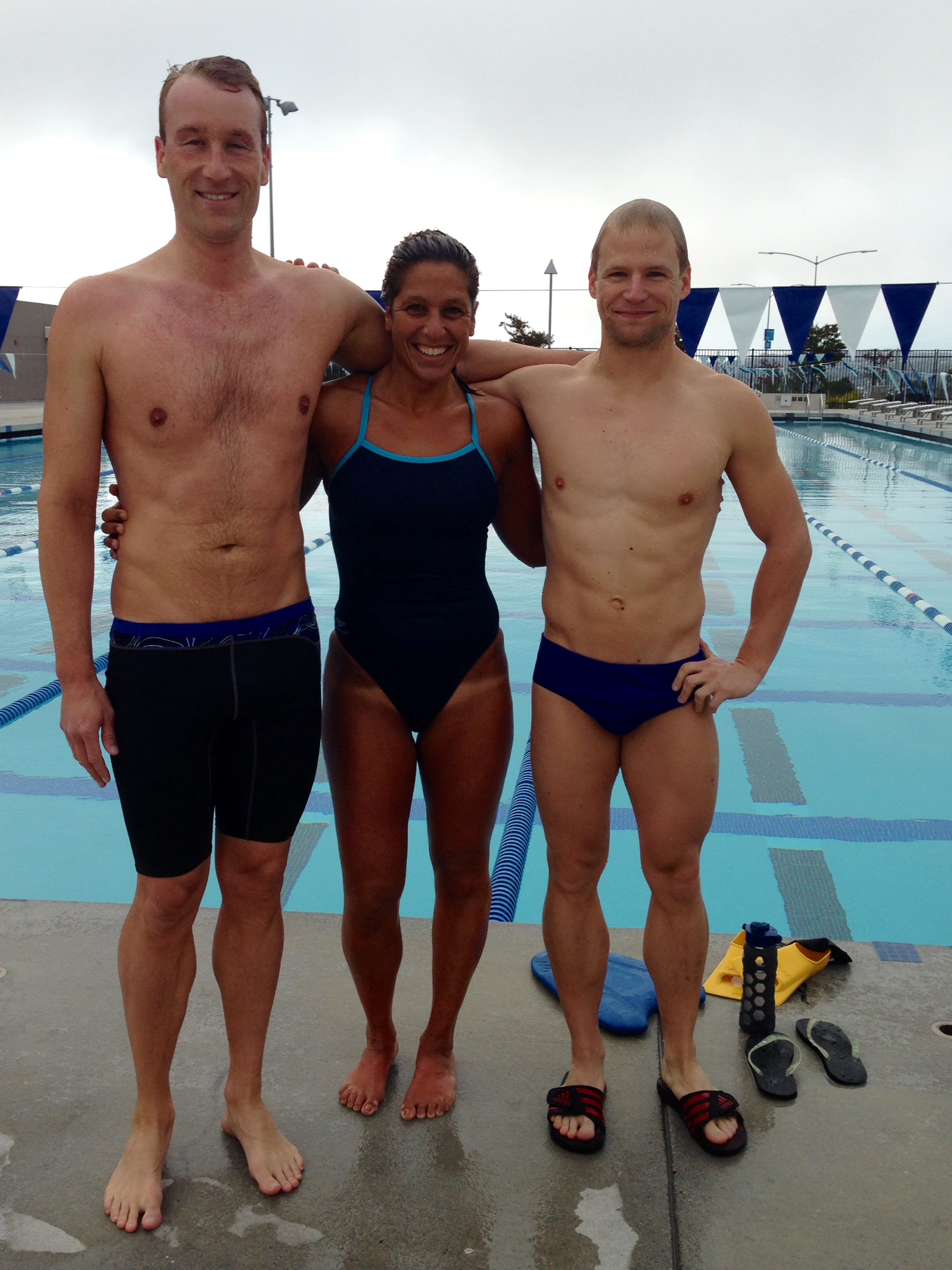 MICHAEL LYONS
1. Age: 24
2. Height: 5'10"
3. Weight: 175ibs
4. Occupation: Marketing at a local startup
5. Please tell us a little about what sports you participate in, or have in the past, and what your usual workout entails:
Football

Wrestling

Triathlon

Jiu Jitsu

General weight training

Latin Dance (not sure if that counts as a sport?)
Typical workout (it depends on the time of year and athletic goal I'm going for, but in general):
Run 2-3 miles

10-15 minutes on the stair stepper (fat burn while cutting)

Weight training with isolating single muscle groups daily (one muscle group per day/week - 5 days total/week on weights)

Stretch, time permitting
CAT LOPEZ
1) 44
2) 5'2"
3) 135 lbs
4) Project Manager for HR Strategy & Community for Walmart eCommerce
5) I played volleyball, softball, badminton and track in high school/college. As far as regular workout, I teach Zumba for Equinox - San Mateo 3x a week and I do various circuit, strength and core training about 3-4x a week.
6) Attached are some pictures of myself participating in Tough Mudder races, doing a workout, teaching a class, hosting an autism benefit where we fundraiser for the local autism community and just everyday life
3) 135 lbs
4) Project Manager for HR Strategy & Community for Walmart eCommerce
5) I played volleyball, softball, badminton and track in high school/college. As far as regular workout, I teach Zumba for Equinox - San Mateo 3x a week and I do various circuit, strength and core training about 3-4x a week.
6) Attached are some pictures of myself participating in Tough Mudder races, doing a workout, teaching a class, hosting an autism benefit where we fundraiser for the local autism community and just everyday life